Orthopaedic Surgery Fellowship Programs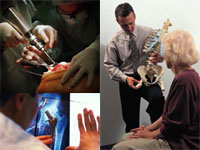 Reviews and ratings of orthopedic surgery fellowship programs across the United States and Canada.
Michelle Stepka
May 01, 2018
248
0
The University of Minnesota/Regions Hospital offers an exceptional opportunity for a multi-disciplinary Geriatric Orthopaedic Trauma fellowship, under fellowship director, Dr. Julie Switzer. We have this position available for...
Darcey Snethen
April 25, 2018
298
0
We are currently accepting applications for our Sports Medicine Orthopaedic Surgery fellowship program for the 2019-20 year. Due to the structure of our program, it is...
John Langland
July 14, 2012
1838
0
University of Rochester Sports Medicine Fellowship
Christian Veillette
November 23, 2014
1181
1
The University of Toronto Orthopaedic Sports Medicine (UTOSM) Program is comprised of a core group of teaching hospitals that are fully affiliated with the University of Toronto. All attending...
db
August 22, 2015
3289
1
Situated in in a beautiful metropolitan area of about 2-3 million in population, Primary Childrens Medical Center and Shrine provide pediatric care to Utah and the surrounding states. Utah...
Michael Leslie
February 10, 2017
1096
0
One-year Fellowship at the Yale University School of Medicine in the Department of Orthopaedics and Rehabilitation in Orthopaedic Traumatology. Currently accepting applications for 2017-2018 academic year. ...