Orthopaedic Cases - Case Presentations for Orthopaedics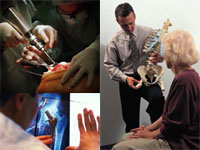 Each orthopedic resident has a unique training experience based on exposures to various orthopedic cases. Orthogate Cases attempts to provide residents a place to share interesting cases experienced during their training at their respective academic institutions. Each case outline the history, work up, treatment, questions to consider and provides links to resources for further reading.
Browse through the cases or select one of the categories below:
If you have orthopedic information that you would like to share with the Orthogate Community, please register/login and submit your news, event, job, article, case or workshop from the Submit Content menu under the My Account area. Learn more!
Find, Use, Share, Expand Orthopaedic Information
Improving orthopaedic care, education and research using Internet technologies