Written by

Michelle Llamas

Category: Alerts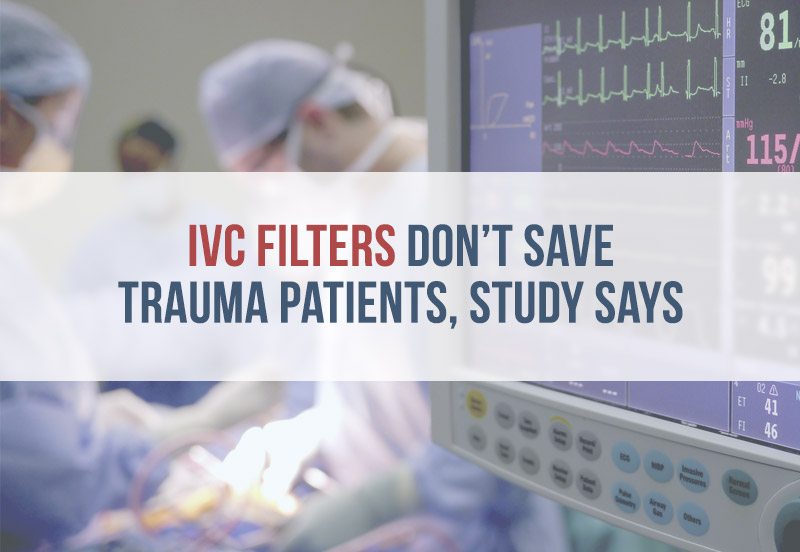 Patients who suffered trauma and received inferior vena cava (IVC) filters to prevent blood clots in the lungs had no survival advantage, researchers reported.
The study published in JAMA Surgery showed no decrease in death rates in patients who received IVC filters to prevent pulmonary embolism or deep vein thrombosis after trauma. To gather data, Dr. Shayna Sarosiek and colleagues at the Boston University School of Medicine reviewed information from 451 IVC recipients and 1,343 controls at Boston Medical Center.
Researchers found that IVC filters did not save a significant number of these patients and doctors removed just 8 percent of the filters after 3.8 years.